Antique Store in Snohomish, WA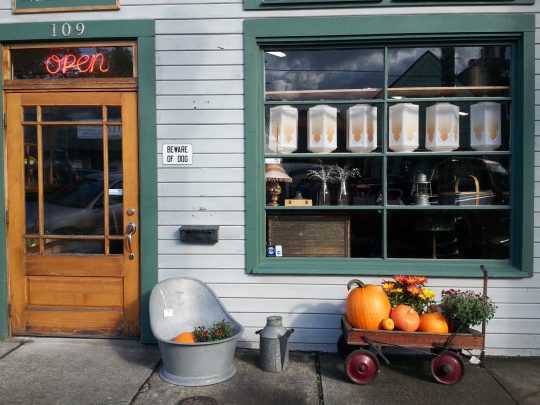 Serving Snohomish and the greater Snohomish County, WA area, Yesterday & Today, Inc. has been one of the region's largest, most comprehensive furniture stores since 1982. We have a large selection of antiques and collectibles and provide a number of repair, restoration and refinishing services for your personal antiques.
Your Local Vintage Furniture Store
They just don't make furniture like they used to, so it's important to have access to high-quality, well-maintained antiques to add to your collection. And, as your local antique store, Yesterday & Today, Inc. provides just that. We have a huge selection of antiques and collectible items, including sofas, armoires, beds, dressers, desks, housewares and many more pieces of home furniture, all unique and in prime condition. We choose only the highest quality pieces for your browsing pleasure, and our expert craftsmen keep them in great shape to ensure they will last you for years to come. We also offer repair, refinishing, reconstruction and vintage restoration for your own furniture, so you can hang on to those beloved family heirlooms and prized antique pieces.
And, if you're planning on restoring your personal antiques but don't have the right vehicle space, we are happy to provide both pick-up and delivery service right to your home, anywhere in Snohomish WA or the surrounding areas. We'll make sure your pieces are transported carefully to preserve their finish and structural integrity. Before you contact us, take a look at some of the reasons why we've been your favorite vintage store in Snohomish County, WA since 1982:
We are a member of the Better Business Bureau.
We've been in the business for more than 30 years.
We provide a variety of repair and refinishing services.
We offer pick-up and delivery service.
We serve all of Snohomish WA and the surrounding areas.